Regular price
$15.99
Sale price
$16.99
Unit price
per
100% NATURAL: bully sticks are a great alternative to rawhide's
HIGH in protein: NO artificial flavor, NO chemicals, NO preservatives
SIZE: 6 inches in length, 1/2" - 3/4" width
PROMOTES: clean teeth & gums
USDA & FDA Approved
---
View full details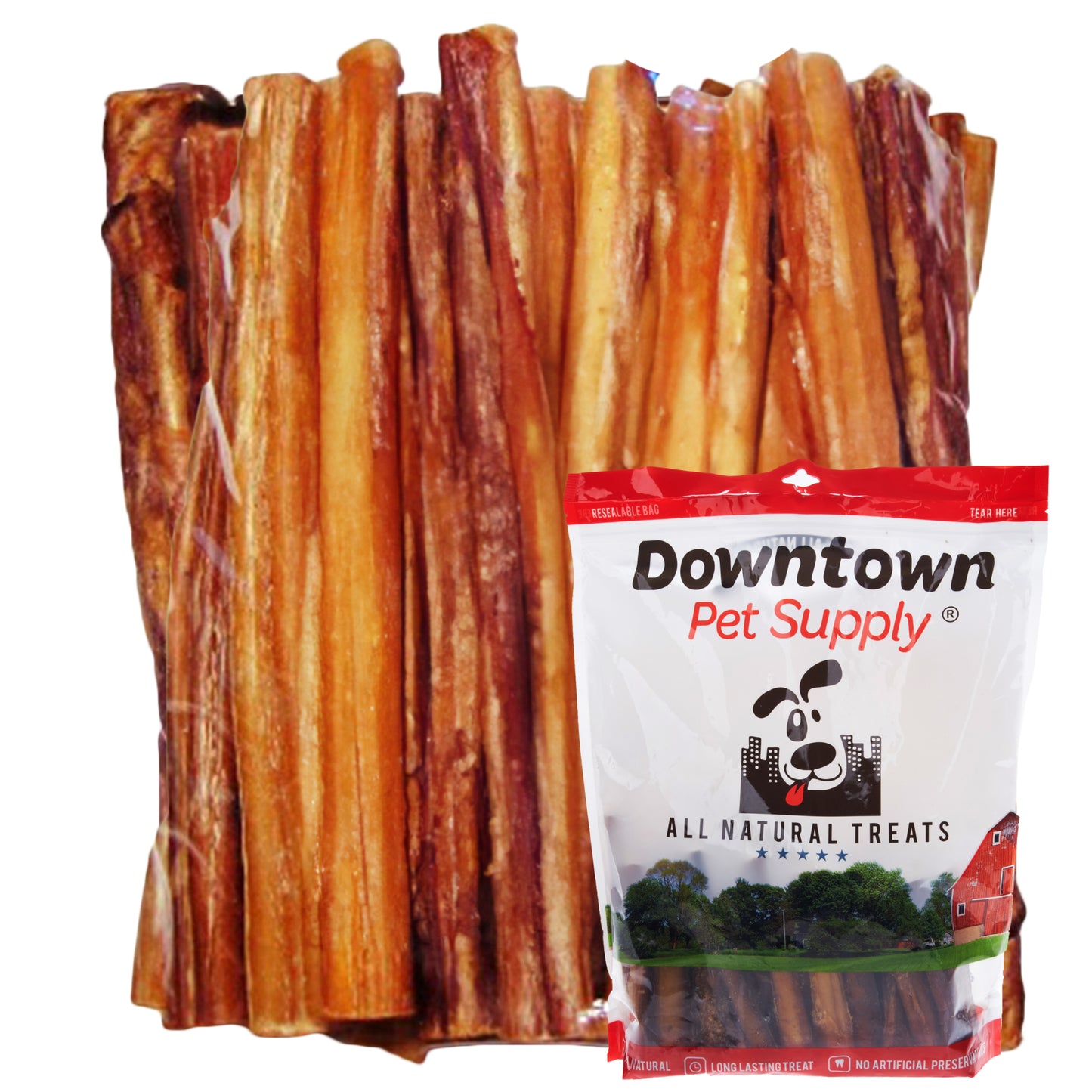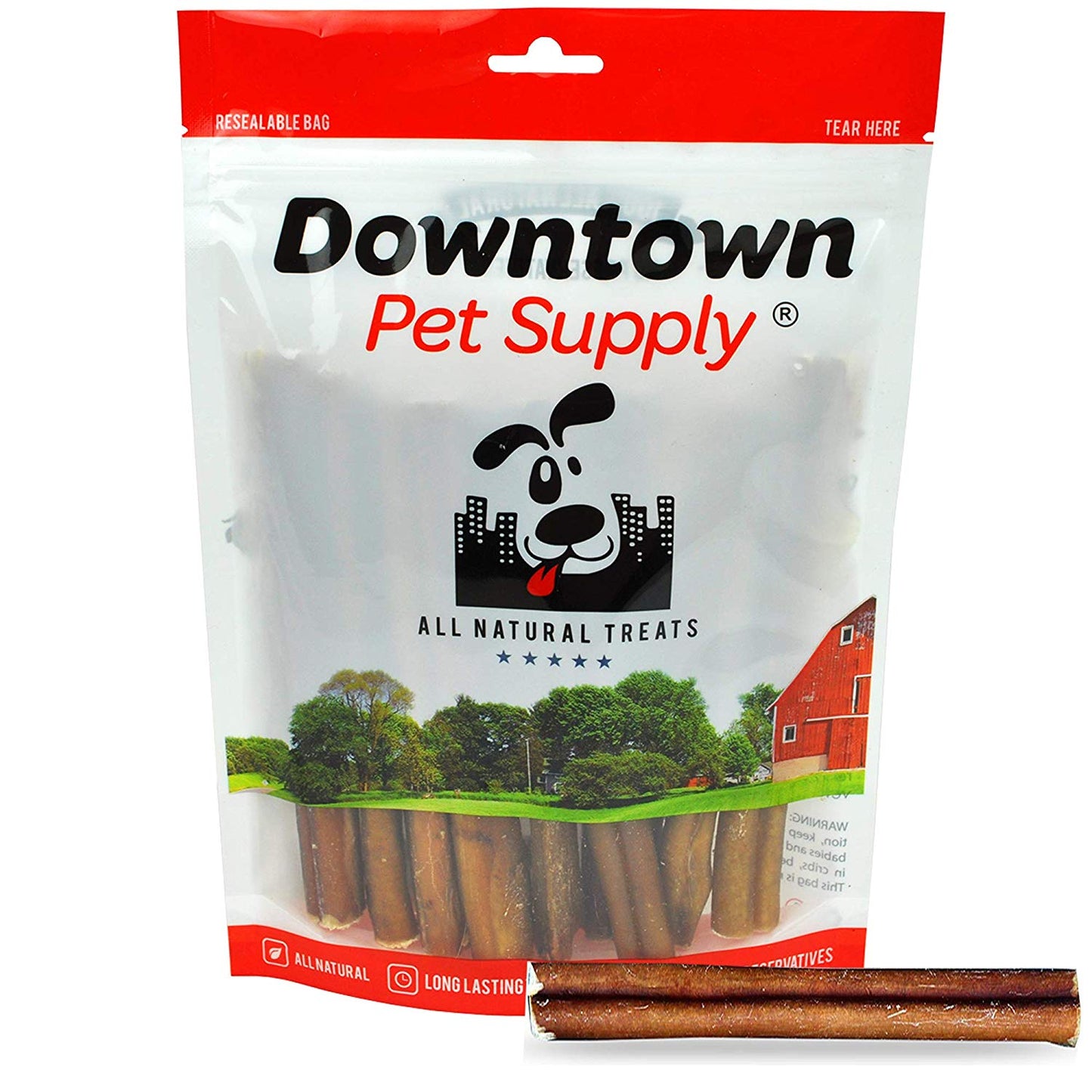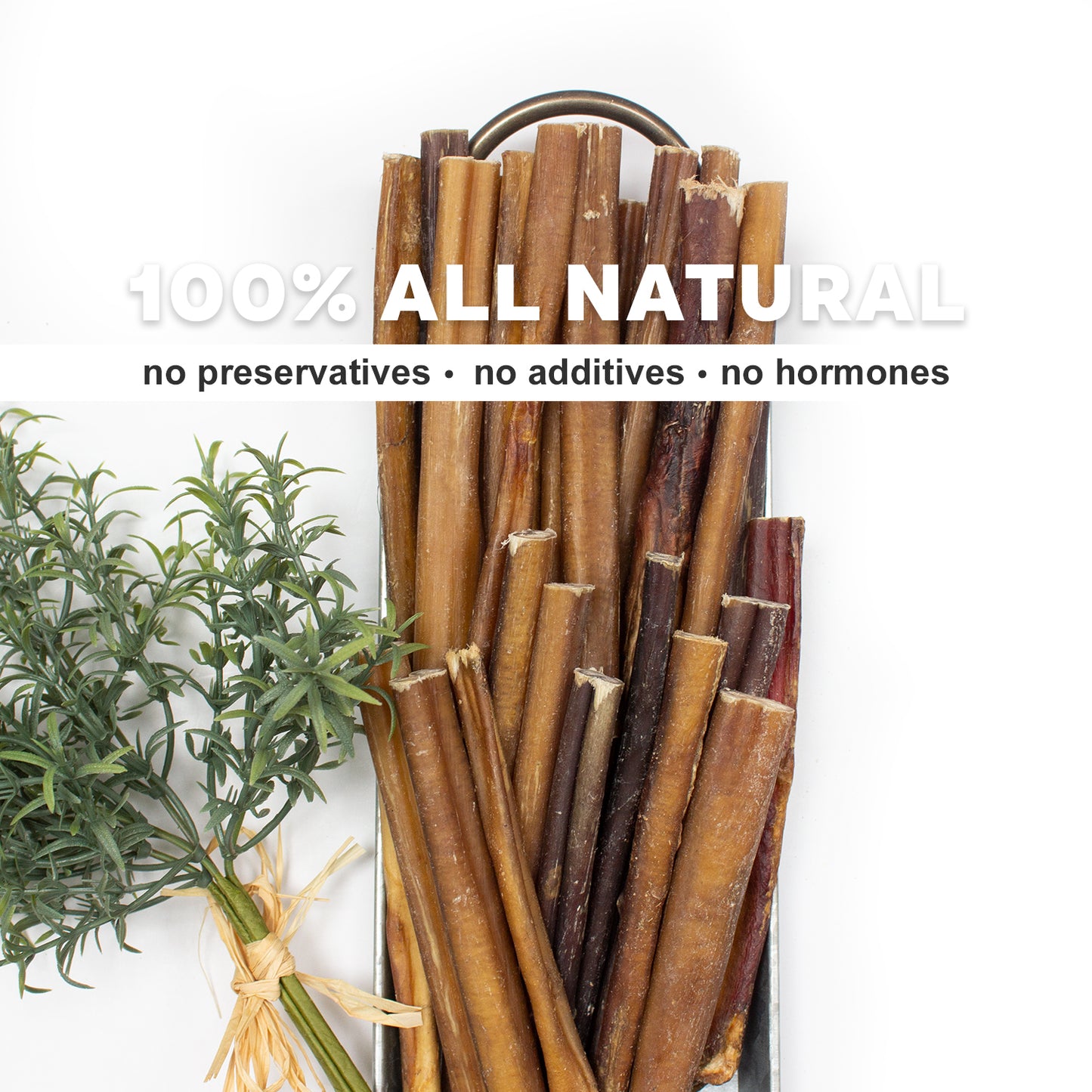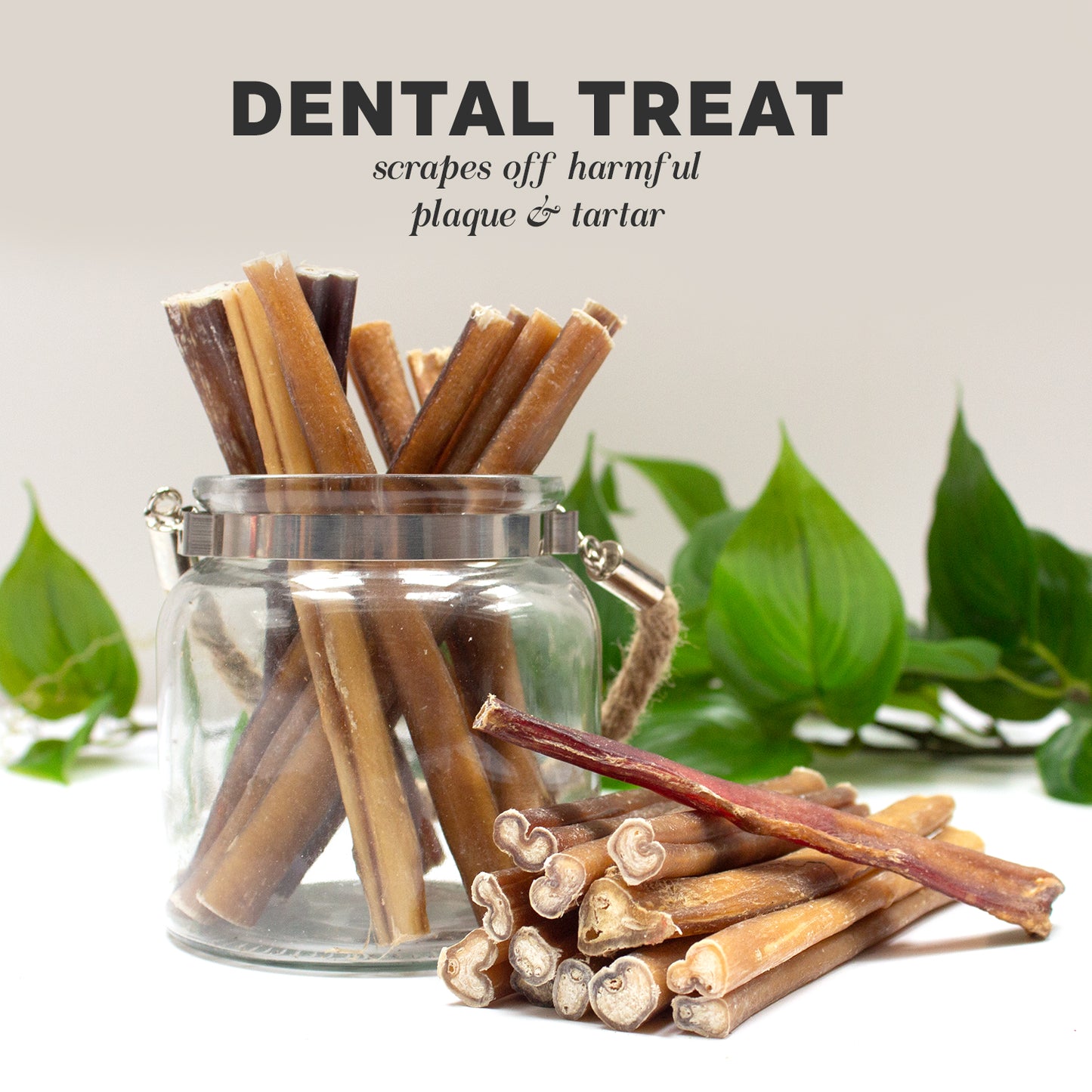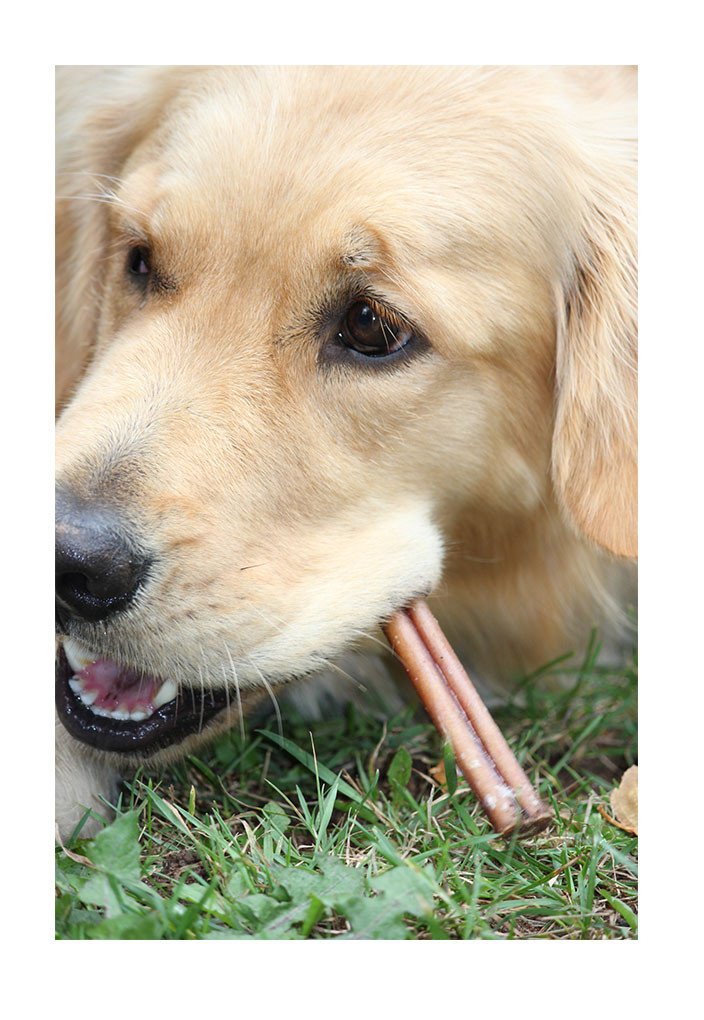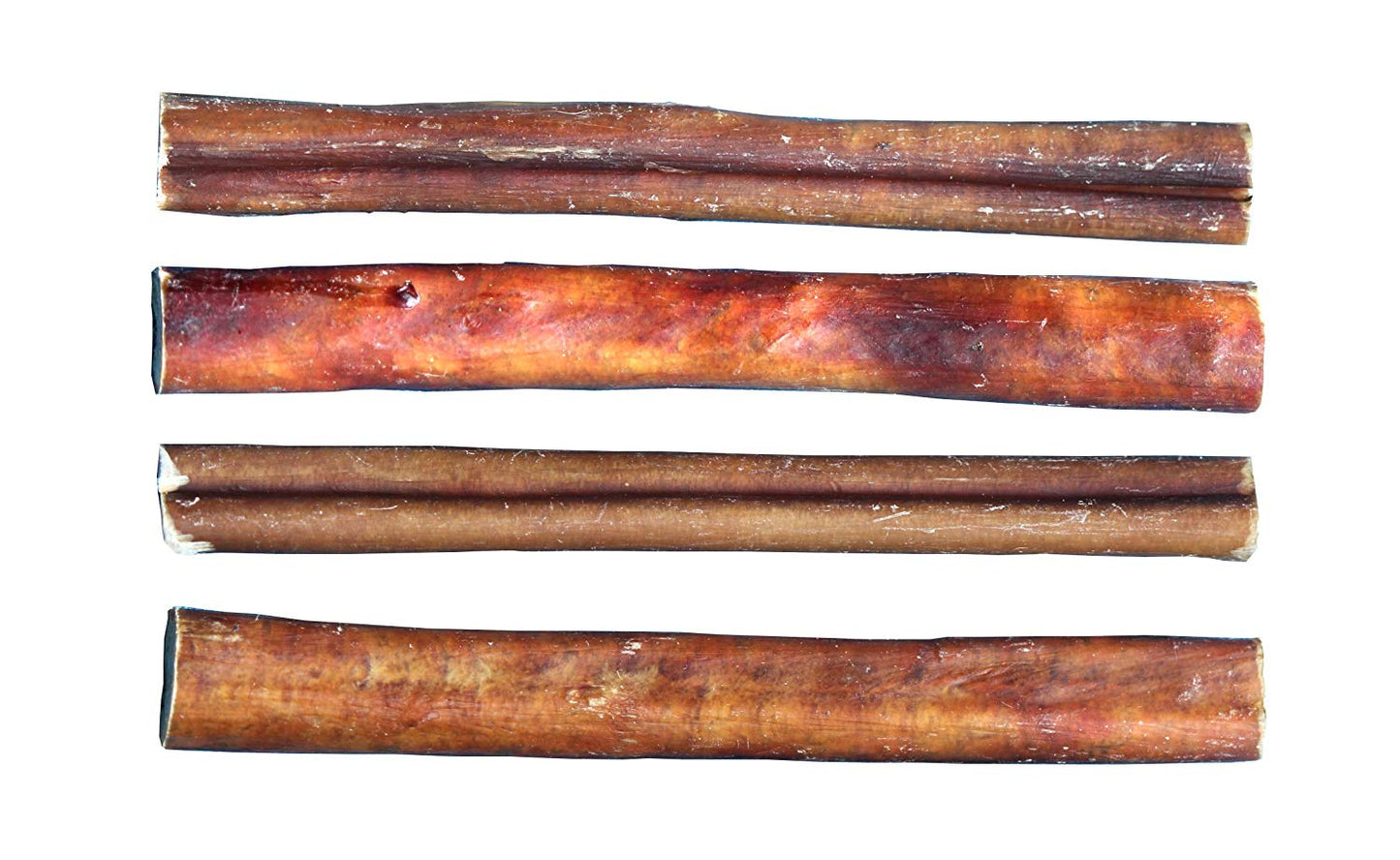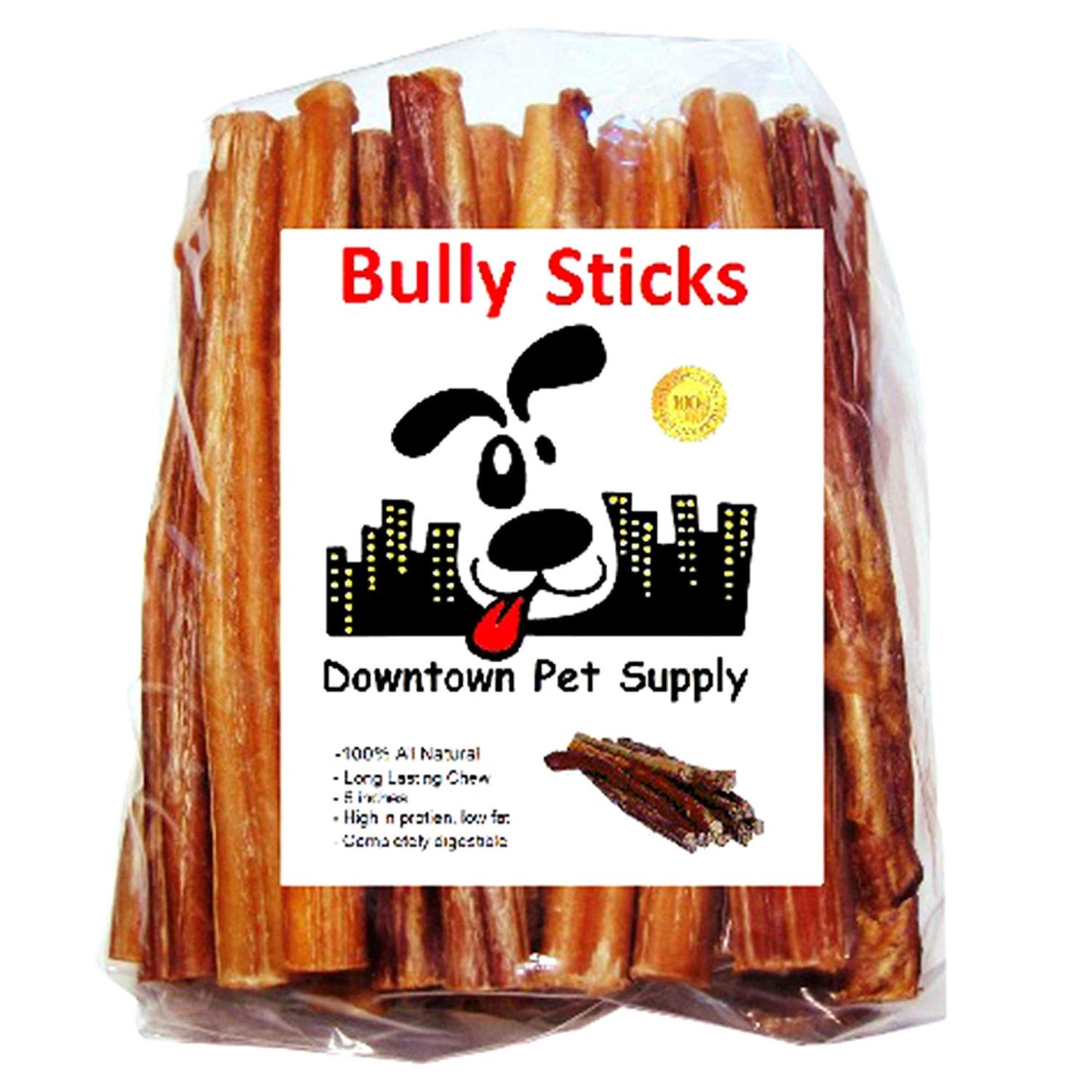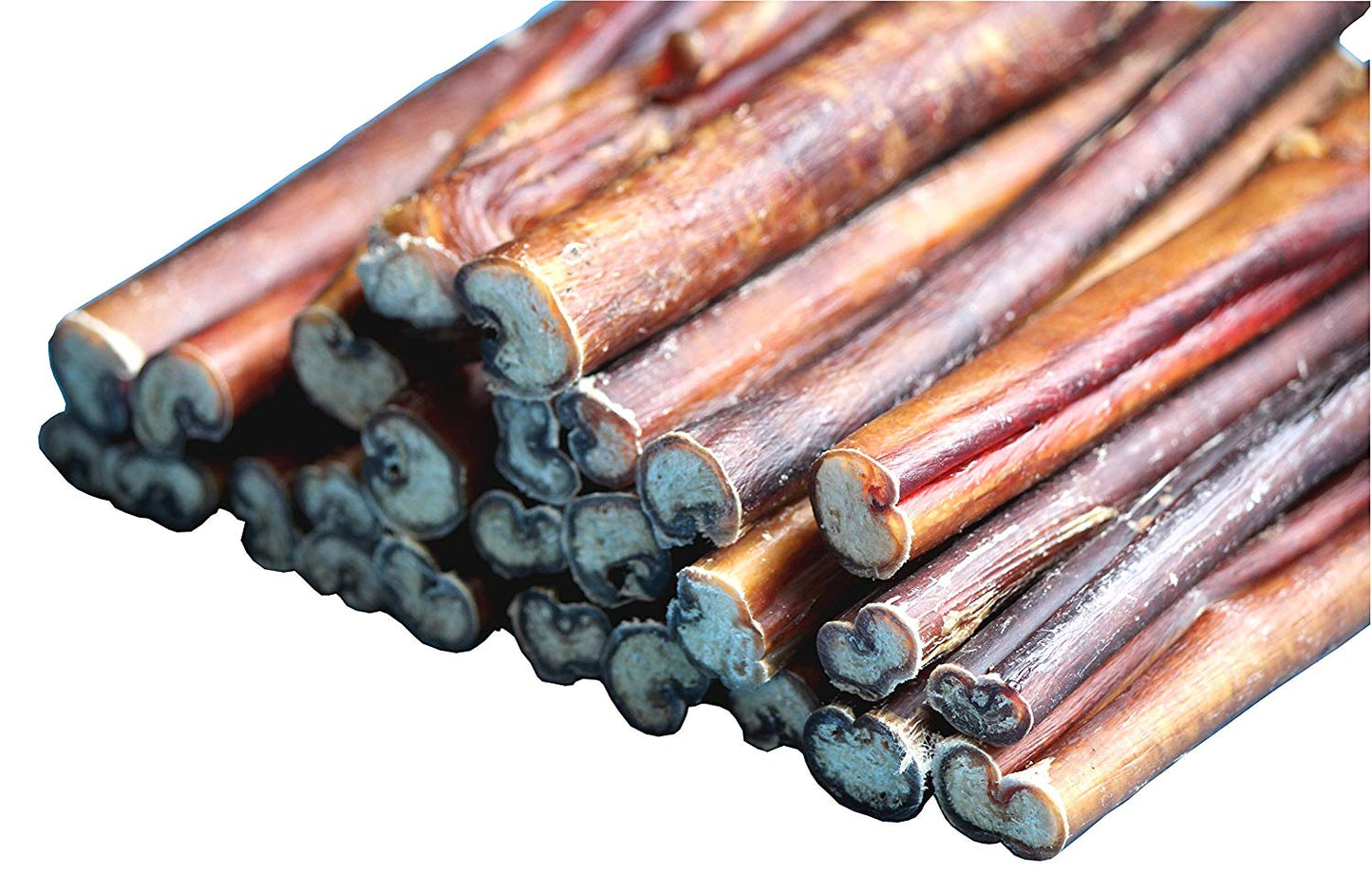 100% Natural 6 inch Bully Sticks, Regular Thickness, Free-Range, Grass-Fed, No Additives, No chemicals, USDA approved Bully Sticks. Free of hormones & antibiotics. Bully Sticks offer a long-lasting, satisfying single ingredient dog chew. These 6" Bully Sticks are a favorite for small and medium size dogs but Large dog breeds have been known to enjoy them too.  Bully Sticks help to reduce tartar and maintain your dogs healthy teeth and gums. Made of all natural beef, they are fully digestible, low fat, high protein, vitamins and minerals. Please allow for natural variation. Low moisture content reduces odor when chewed. Please allow for natural variation in dryness, chewiness and crunchiness. Ingredients: all natural bull pizzle. Simply the best Bully Stick! Your DOGS WILL LOVE THESE ALL NATURAL DOG CHEW TREATS!
100% NATURAL: bully sticks are a great alternative to rawhides
HIGH in protein, NO artificial flavor, NO chemicals, NO preservatives
ODOR: contain a naturally meaty scent that dogs love
SIZE: 6 inches in length, 1/2" - 3/4" width on widest end (thicknesses vary)
PROMOTES: clean teeth & gums
USDA & FDA Approved
Watch Your Pup Enjoy!
 Product of South America and Europe
Storage Tip: we recommend putting in a storage bag then placed in the freezer, dogs tend to enjoy cold and this process with preserve these natural organic dog treats.
Safety Tip: Always supervise your pup when giving them any dog treat. Always provide plenty of fresh water.