Regular price
Sale price
$7.49
Unit price
per
Stylish Small Dog Harness
Simple design will reduce tugging and pulling on your pup's neck
Comfortable padded fit with adjustable belt and quick snap clip
Pick from sizes Small, Medium, Large, XL or XXL
PLEASE SEE

SIZE CHART

FOR PROPER MEASUREMENTS :)
---
View full details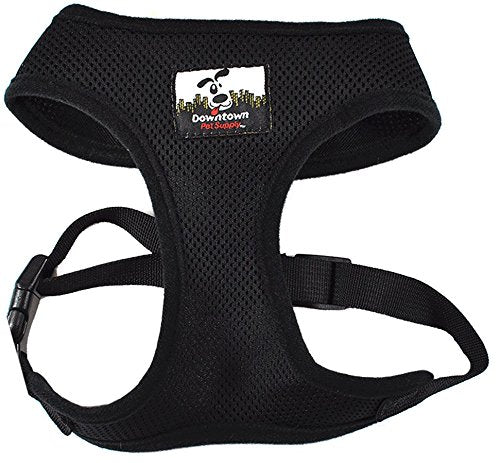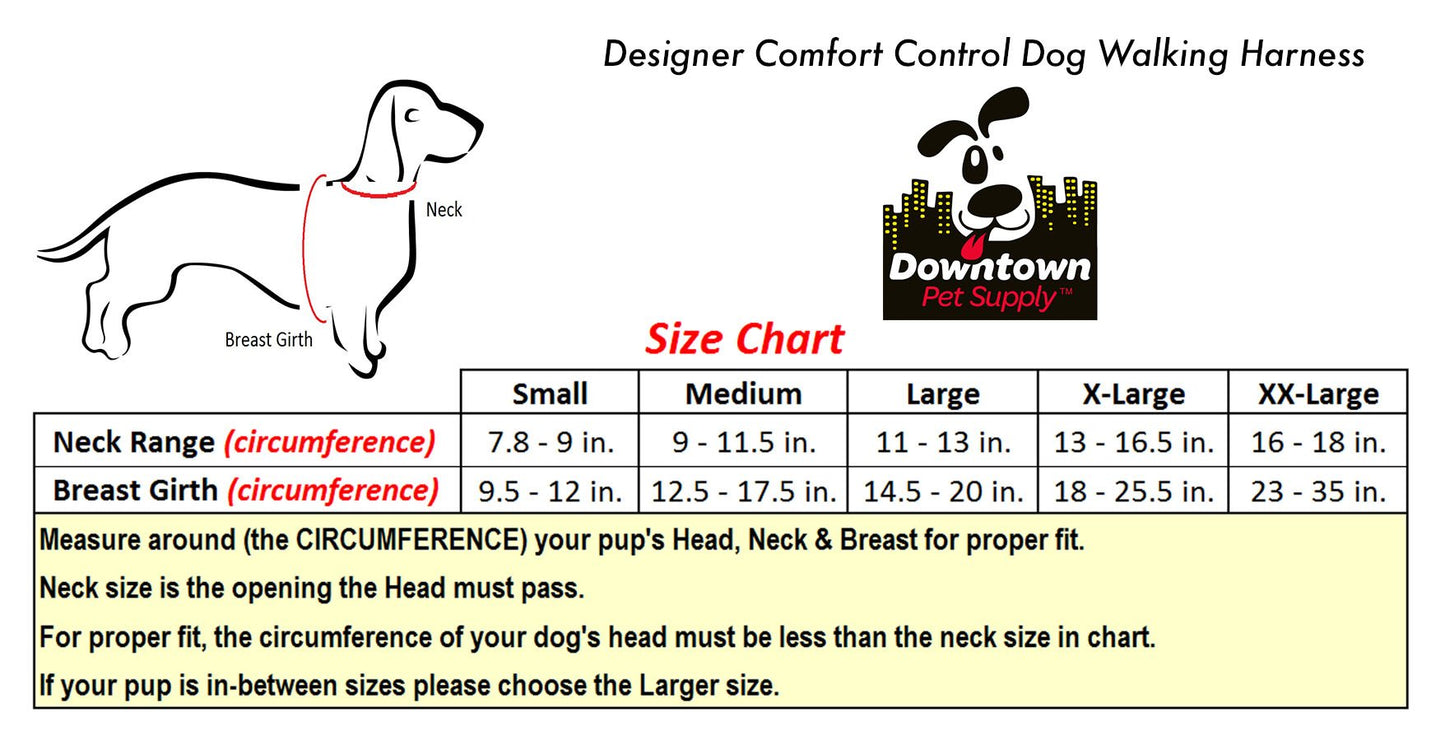 MEASUREMENT GUIDANCE: Please be sure to review the SIZE CHART in support image on your left. If you order the correct size, we guarantee you will love this comfort harness.
SMALL: Fits Necks 7.5 9 & Breast Girth 9.5" to 12"
SIZE CHART See how to measure your pup on the size chart in images. Do not use size charts from other products.
COMFORTABLE & PADDED design will reduce Tugging and Pulling on your pup's neck
ADJUSTABLE belly belt with quick snap clip
No More Tugging, No More Pulling!
With the Downtown Pet Supply Comfort Control Dog Harness walks will be a delight, while you stay in control and your pup stays comfortable. The harness is durable yet stylish and its made of light weight breathable mesh. The back hook (O ring) harness design will reduce tugging and pulling on your pals neck. Its safety, control and comfort all wrapped into one.
Comfort Harness Features:
MEASUREMENT GUIDANCE: Please be sure to review the SIZE CHART in support image on your left. If you order the correct size, we guarantee you will love this comfort harness.
MEDIUM: Fits Necks 9 11.5 & Breast Girth 12.5" to 17.5"
SIZE CHART See how to measure your pup on the size chart in images. Do not use size charts from other products.
COMFORTABLE & PADDED design will reduce Tugging and Pulling on your pup's neck
ADJUSTABLE belly belt with quick snap clip
Comfort Harness Measurements:
SMALL: Fits Necks 7.5 9 & Breast Girth 9.5" to 12"
MEDIUM: Fits Necks 9 11.5 & Breast Girth 12.5" to 17.5"
LARGE: Fits Necks 11 13 & Breast Girth 14.5" to 20"
X-LARGE: Fits Necks 13 16.5 & Breast Girth 18" to 25.5"
XX-LARGE: Fits Necks 16 18 & Breast Girth 23" to 35"